Brits Look to Luxury Staycations this Winter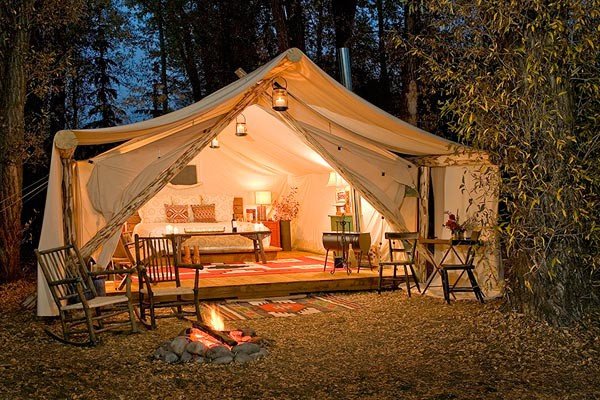 Harsh weather is something Brits are used to. But in 2013, a decent summer put a smile on many faces here in the UK, boosting the popularity of homegrown holidays – staycations. Top of the list of destinations were London (luxury hotels in London beating midrange options abroad), Devon and Cornwall (glamping – camping with a bit of glamour and luxury thrown in – and 5 star hotels all the way!).
But as the long nights and winter winds roll in, will Brits be tempted to indulge in a bit of winter sun? Perhaps not.
According to some airlines, Brits are spending less on foreign winter getaways and more on staying at home in a bit of luxury. London is still an incredibly popular destination, with many Brits opting for a little culture, shopping and luxury living in 5 star hotels in London.
Rustic Luxury
The landscape of the UK is splendid. Rolling hills, towering peaks and majestic heathland make for a pretty heady concoction of diverse backdrops for staycations all over Britain. Outside of London, top destinations include the Scottish Highlands (stay in an ex-hunting lodge or isolated camping pod), the Lake District (packed with luxury B&Bs and high-end self catering cottages) and the Welsh Valleys (full of quint converted farm houses and amazingly tranquil miners cottages converted for luxury living).
The Scottish Highlands are perhaps one of the most tried and tested luxury winter holiday destinations. Packed with amazingly diverse landscapes – jagged peaks and soaring coastal cliffs to rolling heathland and ski resorts – the Highlands offer a picture perfect winter holiday packed with roaring fires, hot toddys, homecooked meals and superb company. And for those who can't bear to put their skis down, ski resorts like Glencoe can offer some great piste, hearty food, amazing views and inclusion in a multicultural ski community that welcomes snow bunnies and savvy skiers alike.
City Life
According to a survey published by hospitality organisation, BigHospitality, Brits are three time more likely to search for luxury hotels in the UK than abroad. Luxury hotels London tops the list as the most sought after search result.
So why is everyone heading to one of the busiest cities in the world for a little R&R? London is absolutely packed with culture and life from every corner of the world. London also hosts various seasonal events such as Christmas markets, Christmas shopping, fireworks displays and illuminations – all appealing to Brits wanting to make the most of the festive season. And it seems spending a few days in city luxury is more than compensation for missing out on ten days in a four star ski resort abroad!
Libby Carins loves glamping her way around the UK's best locations, including the Outer Hebrides and Glastonbury. She writes for several travel blogs, camping firms and hotels, including The Landmark Hotel London.
---