Begin The New Experience By Explore Flores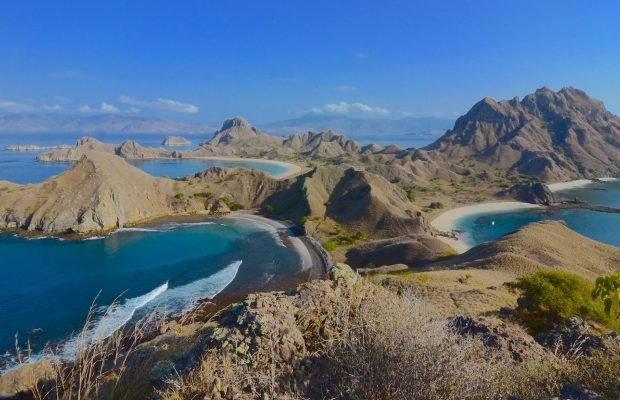 Make a plan to have a trip to any place once it has been on your bucket list should be interesting, or in the other word, you are planning on your own happiness. As you realize, the long holiday is about to come, really soon, so it means that you need to prepare your itinerary well before jump into your own journey, is not it? However, speaking of tourist destination, have you ever wondered to see any Komodo, scattered around, in front of your nose? If you are positive, be ready to explore Flores in no time. Infamous with numerous fascinating and unique destination to relax your minds, Flores should be put as another must-visited place where you can find extraordinary underwater life you would never imagine before, being partner with huge manta rays while swim along with dugongs, or even dolphins. Thus, even though Flores Island is still being shadowed by Bali, you can still cherish every moment in there, happily.
Once you land your feet in Flores Island, you can start your journey through the nature and wildlife, either having numerous adventures around Moni and Kelimutu by yourself. However, the tagline of explore Flores the extraordinary probably came from these eight wonders owned by Flores to satisfy you, consist of Komodo National Park, attractive Bena Village, Wae Rebo Village with its special characteristics, Kelimutu National Park where you can experience the sound of nature to the fullest, Semana Santa, The Hobbit Liang Bua, RIuang 17 Islands, and also Watublapi Ikat Weaving. For most people, Komodo National Park might be the first temptation they should add it up to their bucket list since, who can resist not going to the place where you can see Komodo dragon in front of your eyes? Besides, this place also included as UNESCO's World Heritage Sites since 1991, and also the perfect place to be amazed by its richness of submarine world.
Another thing you have to try as to begin the explore Flores Indonesia is visiting the Kelimutu National Park. This place infamous with its tri-coloured crater lakes, which is actually a natural phenomenon. There are three crater lakes in this place, Tiwu Ata Mbupu, Tiwu Nuwa Muri Koo Fai, and the last is Tiwu Ata Polo, which have their own beauty at any time. The crater lakes often change colour, periodically, in over the years, which actually can be explained by scientific-based. The colour changes depend on the dominant mineral contents, whether it is black-brown at the present, and the green, and change from green to be reddish colour. To begin your journey to visit Kelimutu National Park, you can choose Moni Village as starting point since there are paved road along the way to the Kelimutu, so you can hike easier to the way up. In the other hand, if you want to spend one or two night in Moni Village, you can choose any guesthouse which meet with your preference. Of course, for those who are backpacking all the way to Flores, each guesthouse has affordable price.
---