Northern Ireland: Get The Most From Your Trip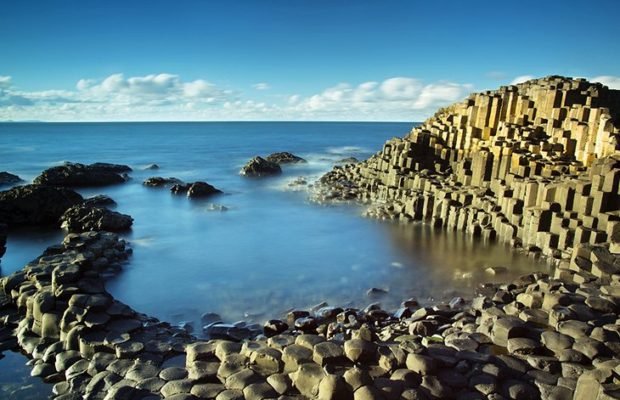 Northern Ireland is one of the unknown wonders of the world. Easy connections to Europe make travelling there easy, whilst incredible natural beauty and a host of world-renowned sightseeing locations can impress any visitor. Here are just a couple of ways to make the absolute most of your time in Northern Ireland.
Food
Northern Ireland is not only blessed by great chefs (including multiple Michelin-star restaurants), it's also fortunate that 75% of the nation's countryside is dedicated to agriculture. That means fresh ingredients and exceptional markets showcasing same-day produce. What isn't to like? Here are a couple of the best traditional Northern Irish dishes to try during your travels.
Champ
Simple and tasty, this dish makes use of the Northern Irish crop of choice – potatoes. Mash them up with milk, butter and chopped spring onions to turn your normal mash into something a little special.
Fifteens
A classic Northern Irish snack, fifteens are easy to create wonderfully calorific. They're made using 15 of each ingredient (hence the name); glazed cherries, marshmallows, digestive biscuits, (150g) condensed milk and (15g) desiccated coconut are combined, rolled out and cooled before cutting.
It's sweet, it's sticky and it's wonderful. Make sure to try it!
Dulse
Dulse is a type of seaweed that has been harvested by the people of the Causeway Coast for over a thousand years. Traditionally eaten raw and dried, the seaweed can also be used to make bread, so if you want the truly traditional culinary experience, you'll need to eat this.
Places to Visit
Northern Ireland is a small country boasting some of the most unique sights and experiences available in the world today. From natural wonders to man-made marvels, there is bound to be something incredible that you've never seen before. Here are just a couple of the marvels you can enjoy.
The Giant's Causeway
Arguably one of the most recognisable natural wonders in Europe, The Giant's Causeway is made up of over 40,000 hexagonal basalt pillars that date back nearly 60 million years. The Causeway has inspired filmmakers, authors, artists and storytellers for millennia and whilst it was actually created during an underwater eruption, Northern Irish legend says that it was created during a battle between giants. Truly beautiful, you can't afford to miss out on this experience.
Titanic Belfast
Titanic Belfast is an interactive museum of epic proportions. Voted the world's leading tourist attraction during the World Travel Awards in 2015, the impressive star-shaped structure was built to commemorate the maiden voyage of the infamous Titanic. The Titanic was assembled in Belfast, hailed as the most impressive ship in the world during its time. Similarly, Titanic Belfast does not do things in half measures.
The museum utilises a variety of techniques to teach the history of the Titanic including nine separate interactive exhibitions, bringing together special effects, life-sized reconstructions and pitch-black rides. If you're looking for a unique museum experience, this is it.
Carrick-A-Rede Rope Bridge
At 30 metres above sea level and 20 metres long, Carrick-A-Rede Rope Bridge is an exhilarating experience. Originally built by salmon fishermen 350 years ago, the bridge boasts incredible sea views, as well as sights of the hidden gem, Rathlin Island. If you like walking, hiking or exceptional views, then you'll love Carrick-A-Rede.
Dunluce Castle
An imposing clifftop feature of the Causeway Coast, Dunluce Castle is a medieval ruin perfectly situated to defend against the armies of the past. Built by the McQuillan family in 1500, the castle was taken from them in 1565 by the MacDonnells who came over to Northern Ireland from Islay in 1554 and still own it today. In fact, Winston Churchill once owned the castle through inter-marriage circumstances. This is only a snippet of the castle's chequered history, which is only made more impressive by the peaceful greenery and awesome views which surround it.
Northern Ireland isn't the most well-known destination in Europe, but it has much more to offer than people realise. Make the journey and there's very little chance of you regretting it.
---