RV Rental In The Western United States: What A Grand Idea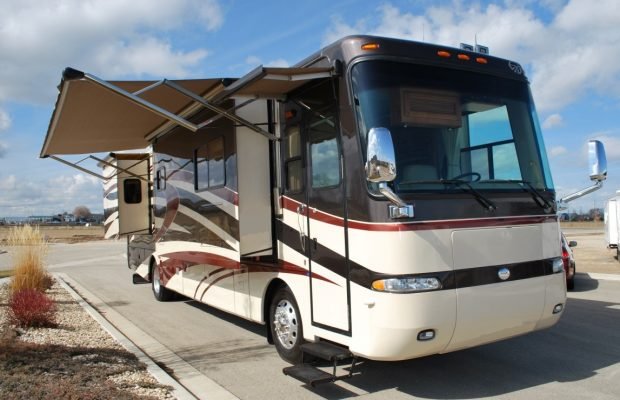 Renting a recreational vehicle (RV) is all about one thing: enjoyment. You could add a couple of other reasons as well, including relaxation and sightseeing. If you have these things in mind, you might want to look into getting your RV in one of the exciting cities in the western United States.
Your choices include San Francisco, Los Angeles, and Las Vegas, certainly among the top tourism destinations in the nation, if not in the world. In fact, one survey conducted several years ago placed San Francisco, the city by the Bay, as the place where most people would choose to live and work if they could.
See the USA
You may not be able to make a permanent change of address by moving to one of these three amazing cities but you can rent an RV and see the sights there and in the surrounding areas. If you're planning US RV rental, start by working with a provider of reliable vehicles, a company that has established a solid reputation in this industry through the years.
Take your best friend, your spouse, or your entire family to San Francisco and rent your vehicle at the San Leandro location with Oakland as the nearest airport. You can pick up your RV between 1 pm and 3 pm Monday through Friday. Plan on an early departure fee if you want to secure your vehicle between 9 am and 1 pm (Saturday 9 am to 11 pm) Regular time for vehicle returns is 9 am to 11 am.
While you're in the area, you may want to experience the iconic Golden Gate Bridge; the most crooked street in the world, Lombard Street; or another icon in U.S. history, Alcatraz. Don't miss Chinatown and Fisherman's Wharf before you head out to explore the wine country.
Las Vegas, Los Angeles
You can also rent a comfortable and reliable RV in Las Vegas, a city known around the world for gambling, shopping, and dining. It's known as the Entertainment Capital of the World for good reason. Pick-up and drop-off times from the Las Vegas location are similar to those at the San Francisco office. Taxi service from the airport to the rental location will cost about $30.
Be sure to see the city and then head for area attractions such as the Grand Canyon, Zion National Park, Bryce Canyon, etc. Seeing Hoover Dam is always a highlight of holiday travel in this area. If you are planning to spend time in and around Los Angeles, you can secure your RV at the LA-region location with pickup and drop-off times on the same schedule as other offices.
The rental branch is five miles from Los Angeles International Airport and the taxi charge will be approximately $25. It's difficult to say which attractions should be at the top of your priority list in this well-known city. Hollywood is always popular as are the fantastic beaches, including Manhattan Beach close to the rental office. Choose one of these three fascinating cities and enjoy your RV holiday in the western U.S.
---